News & Views
09 February 2023
Financial wellbeing amid the cost-of-living crisis
The lasting impact of the pandemic, a turbulent economy and rising costs have mixed to create the perfect storm. People are struggling to balance their finances faced with the sharp increases in energy, food and fuel prices. According to the Office of National Statistics (ONS), 30% of people paying rent or mortgages have said they are finding it difficult to afford their payments.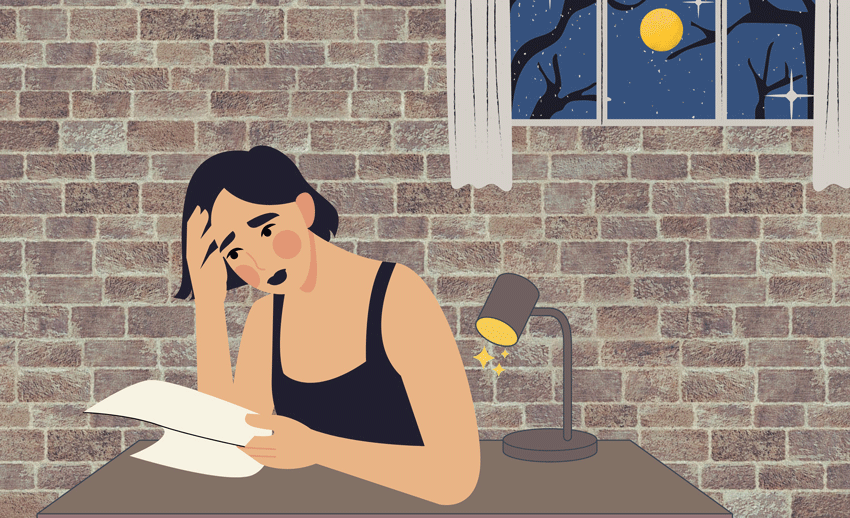 The cost-of-living crisis will impact every school differently but many staff will experience a change in their financial circumstances because of increased costs and not everyone will be able to absorb the changes. All staff risk becoming vulnerable, but this risk is increased by having characteristics of vulnerability such as low resilience to cope with financial shocks. While many are living from one payday to the next, there are school support staff who only get paid during term time and are dramatically feeling the pinch – some of whom can't afford to drive to school (Hall and Webster, 2022).
A recent poll found that a third of primary school teachers are struggling to afford food as a result of the cost of living crisis. According to the Financial Conduct Authority (FCA) in its latest report, one in four (24%) of all UK adults (12.9 million) had low financial resilience and are not well prepared for considerable increases in the cost of living.



Against a backdrop of soaring living costs, many school staff are worried about their finances and are looking to their school for financial wellbeing support. Being a sensitive issue, many will also be reluctant to share their personal and private financial matters openly – money is the last great taboo.  
It's a myth that financial wellbeing isn't the school's responsibility and that it's down to the individual. The reality is that financial wellbeing is a shared responsibility.
Governors and school leaders, therefore, need to be mindful of how the cost-of-living crisis affects all those working in their school community. Any member of staff could have difficulty with their financial wellbeing, including higher earners.
They also need to be proactive because financial insecurity will impact mental and physical health and so have a knock-on effect on performance at work. It can be embarrassing, as well as very stressful to think about talking to someone about money troubles, so schools need to be there as a support base so no one suffers in silence.
Financial wellbeing
So, what can you do to help? There are two essential steps to take:
Appoint a school leader, governor or trustee to focus on the cost-of-living crisis.
Create a financial wellbeing policy.
Financial wellbeing policy
The financial wellbeing of your biggest asset is your staff so implementing a financial wellbeing policy and providing financial education is an essential first step. A financial wellbeing policy demonstrates a school's commitment to its staff and this feeds into your wider wellbeing strategy and Employee Assistance Programme.
The purpose of a financial wellbeing policy is to assist with creating an open and supportive school workplace without stigma where staff can discuss any issues associated with financial wellbeing and to ensure the available resources are known about and offered to staff when needed. Diversity should be your guiding principle when making your policy. An effective financial wellbeing policy will blend financial education, guidance and advice, good communication and some nudging to steer staff in the right direction.
Working with the Center for Evidence-Based Management (CEBMa), The Chartered Institute of Personnel and Development (CIPD) has summarised the best research on financial wellbeing to show the moral and business case for workplace support and evidence of what employers can do to help in the form of practical guidance and recommendations.
The policy will be a rich source of practical and actionable tips and solutions to support staff across the school with ideas about how to empower them to support their own financial wellbeing. As a bare minimum, this will include signposting staff to:
free, confidential and independent money and debt guidance
external support contacts
in-house initiatives and programmes to help staff avoid financial toxicity.
Any financial wellbeing policy should be iterative and reviewed regularly so that details can be updated and refreshed with the latest support and advice. Once a year is not good enough!  
It is a policy that also needs to be 'out there' – not hidden away – and some different ways you could engage with staff include:
workshops/seminars
leaflets/flyers
videos
animations  
personalised one-to-one sessions
an internal wellbeing portal.
Including financial wellbeing CPD is now essential and should be embedded as a frequent item in meetings so that staff have opportunities to talk and share ideas and strategies. Explicit reference needs to be made to the cost-of-living crisis in communication with key stakeholders.
The 4Ps of financial health
The following examples can be used as part of a '4 Ps' approach to helping staff improve their financial wellbeing by focusing on changing behaviours, establishing healthy financial habits and helping everyone make better decisions and be more resilient.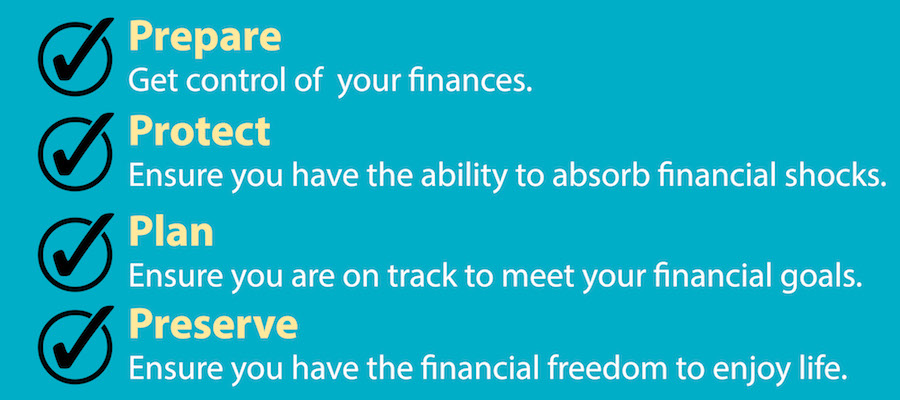 The 4Ps provide a simple and effective framework for building financial resilience and equip staff with the skills to manage their finances sustainably.
Helpful resources
You might want to set up and provide staff with financial wellbeing workshops and webinars such as those offered by The Money Charity. These are designed to empower staff so they can make the best financial decisions for themselves and their families. Be careful not to inundate staff with lots of information in one go but set up a communication plan that delivers bite-size information.
Technology is a simple way to help staff to enhance their financial wellbeing strategy. Point staff in the direction of financial wellbeing sites and apps linked to pay such as wagestream.com which offers a complete financial wellbeing programme. Then there is bippit.com which matches every employee to a dedicated financial coach and a personalised financial plan. Impartial, global financial education for all, nudge-global.com empowers people to develop their financial skills and knowledge.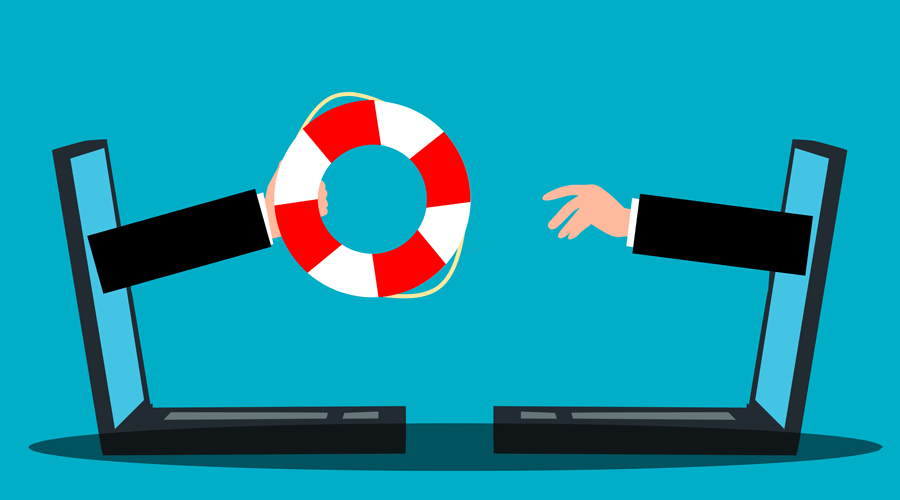 There is a free budget planner at moneysavingexpert.com which is well worth a look. This includes help sticking to a budget using the piggy-banking technique.   
The Financial Conduct Authority offers some sage advice to deal with the financial impact of the rising costs of living. There are also plenty of blogs and advice articles such as the Six tips for cutting home energy bills or Family £1 recipe meal plan.

Turn2Us helps people in financial need gain access to welfare benefits, charitable grants and other financial help – online, by phone and face-to-face through partner organisations. You can search for grants and benefits to help pay your energy bills through Citizens Advice and look at things you can do if you're struggling to pay your bills.
The Bounce Back checklist through the British Gas Energy Trust details the main benefits and schemes to help individuals get support and maximise their income.
If staff are facing financial difficulty, they don't need to struggle alone. There is free debt advice available through organisations such as PayPlan, StepChange, the Debt Advice Foundation and National Debtline. But generic financial education isn't enough; it needs to be personalised. Colleagues on low-income work may be able to access Universal Credit and some may be entitled to an extra payment to help with the cost of living. Check staff know their eligibility for free childcare.
Union support
For colleagues who are members of a union, they may not be aware that unions offer a host of resources to help those experiencing financial difficulty. They often work with a wide range of trusted suppliers to make sure members are not spending more than they need – from financial advice to great savings opportunities:
Many policies will include a plan for dealing with potential mental health and for spotting signs of depression or anxiety related to money worries. These will include offering support via mental health first aiders or signposting counselling services so staff can access help quickly if needed.
The Trussell Trust offers advice and support around personal financial crises and its website also contains a search tool for finding, accessing or supporting local food banks.
You can find a best practice checklist for employers to support employees with money and the impact on mental health at moneyandmentalhealth.org.
Education Support supports individuals and help schools to improve the mental health and wellbeing of their staff.
Devote a section of your policy to cost-cutting around the culture of staff socials, 'whip rounds', staff buffets and sweepstakes. Make it clear that non-participation is acceptable and not frowned upon as it is recognised these put considerable pressure on people's pockets.
All of the above suggestions form part of a poverty-proofing approach to the school day and can be a key part of your equity policy.      
And finally…
The cost of living is a heavy burden but schools can really make the difference between staff being on the edge financially and offering them a firm foundation to meet current and ongoing financial obligations, feel secure in their financial future and make choices that allow them to live life to the fullest.
The most effective schools are those that take a holistic and strategic approach to staff financial wellbeing. Staff experiencing low financial resilience need help and when schools provide this support, they are likely to reap the benefits in terms of loyalty, retention and a healthier, more content community.
About the author

John Dabell trained as a teacher 20 years ago, starting his career in London and then teaching in a range of schools in the Midlands. In between teaching jobs, he trained as an Ofsted inspector and worked as a national in-service provider, project manager, writer and editor. He has written many educational books and children's books.

 
Financial wellbeing amid the cost-of-living crisis