News & Views

22 March 2023
Top tips for outdoor learning in the spring
Begin with the biggest outdoor learning hack you will ever receive that will change the quality of your outdoor teaching. The Muddy Puddle Teachers follow an ethos to retain the quality and purpose of teaching outside. These are called 'The Three Muddy Ms'. This ethos ensures that whatever you take out there, you do so because it has a purpose. It's not about box-ticking: we want you to be outside because it has a benefit to that lesson that being inside would not have given you.  
Three Muddy Ms
Mother Nature: use natural items where possible. This allows children to experience sensory development and get hands-on with nature, connect with it and respect it. It also is a great way of being more sustainable, getting creative and becoming original thinkers. Essentially, making something out of nothing is great for nurturing free-range thinkers.
Mental health: when we are outside, we allow kids to be kids. This involves lots of free, child-led play, time to be silly, loud, move, talk and play games and connect with others.
More kids moving: inside is for sitting, outside is for moving! Encourage plenty of big gross motor movements, activities, running and doing all of those physical motions that you cannot do for safety reasons inside.  
Use one or use all three, but refer to these Three Muddy Ms and you won't go far wrong in teaching outstanding outdoor learning sessions.  
Here are some top muddy tips to help you get your children out of the classroom this spring. No matter what the weather brings, there are opportunities to learn. With lots of fresh weather arriving, it is important to keep active and embrace the rain!
Happy habitats
Spring is a time when animals that normally hibernate start to come out. Ask the children to make a habitat for a small animal such as a hedgehog, bird or mouse. Encourage older children to think about what the animal would need to survive, for example, safety from predators, water, food and shelter, then provide this. To test it out, pour water on the habitat. Did it work? If not, try again!
Then get the children to try making a small animal from clay and other natural resources. For example, a bird could have leaves as wings and a stick as a beak. Talk about animals' features and the correct names for their body parts. Children can place their animals in the habitat. Remind them to check on it throughout the year.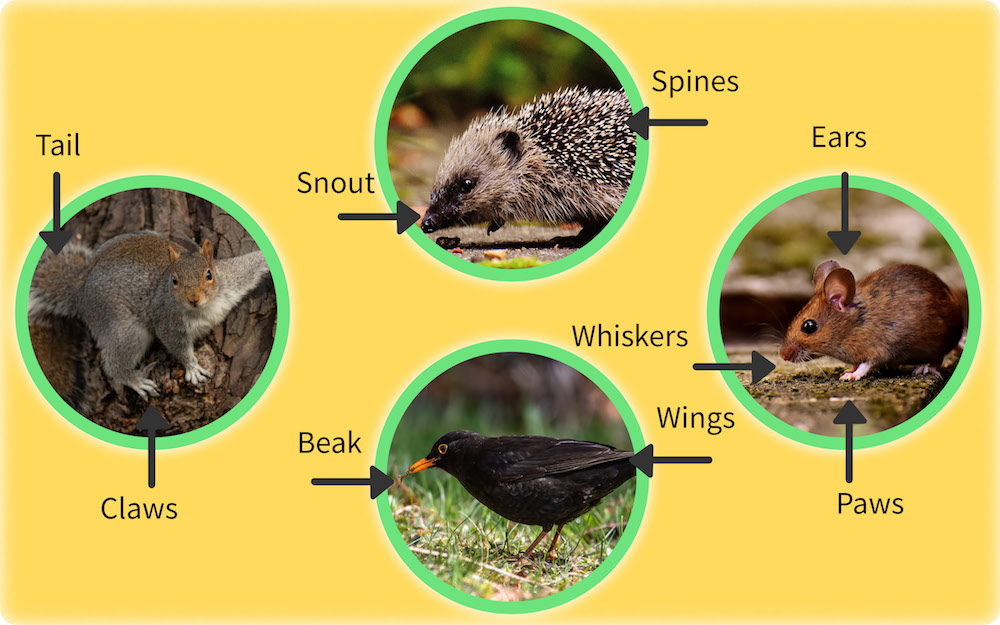 Muddy storyboards
Read a springtime book to the children such as Harry's Lovely Spring Day by NG K or for the juniors try Where the World Turns Wild by Nicola Penfold. Invite the children to work collaboratively in teams and gather some one-metre bamboo sticks to make a storyboard flat on the floor.
Depending on the children's abilities, choose the number of frames you feel are suitable. For example, younger children may access a three-frame storyboard easier, while older children use six or seven frames. Then ask the children to retell the story using natural items to create pictures inside the boxes, flat on the floor. Children could include speech bubbles using leaves or stones and black marker pens. For older children, a further challenge could be that they create an alternative ending or change the characters to different people or animals. Hand out clay for the children to craft these.
Take pictures of the storyboards, head back inside and allow time for the children to rewrite the story using their pictures of storyboards as a reminder of the parts of the stories and to help them paragraph their writing.
Planting trees
If you do not already know, the Woodland Trust gives free trees and fruit bushes to schools. These may be as few as 10 but also as many as 100. Why not take this opportunity to have a tree-planting day? Before the trees arrive, ask the children to have a school vote on where the trees should go and why. Organise a school assembly and ask the children to nominate class representatives to put forward where they think the new trees should go with their rationale why. Then hold a school vote.
Once they have chosen an area, split each class into smaller groups. Allocate one tree to each group. Ask the children to think of a name for their tree and to make a durable label for it that will be waterproof and withstand windy and sunny days. They will attach this to their tree once they have planted it.
At this point, you can add another challenge – they must only use upcycled materials to do this. For instance, they could cut a square out of a thick plastic bag, add some old ribbon to attach it to the tree and use a permanent marker to write the tree's name. Allow some time for pupils to experiment with different materials. Once they have made their label, go outside, learn how to dig a deep enough hole to plant your tree and attach its label and water it. Appoint a monitor who will water the tree over the next few weeks. After that, it should then manage with the rain that falls.
Circulate an observation book to each group or child and write the title, 'The life of (name of the tree)'. Every month go outside, do an observational drawing of the tree and make notes on its progress and changes. This book could then accompany them the next year as they grow year on year alongside their beautiful tree.
Consider the impact of your outdoor learning
Remind children what an impact planting their trees has made on their environment. You could discuss the vital importance of trees and why we need to plant trees and plants and reduce the paper we use so that fewer of these beautiful natural creations are chopped down. Such activities embody the Muddy Puddle Teacher ethos of always giving back to nature and reducing our carbon footprint.
Discover more practical and creative strategies to enhance children's learning outside through the Outdoor Learning Award.
About the author

Sarah Seaman is the founder and CEO of The Muddy Puddle Teacher. She has a deep-rooted connection with the outdoors and this is entrenched in her work as an award-winning teacher, trainer and presenter. She is also the author of The Muddy Puddle Teacher: A playful way to create an outdoor early years curriculum.
Top tips for outdoor learning in the spring